About Project Veteran Assistance, Inc.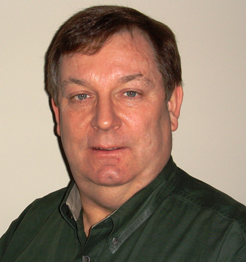 Steve Juett was born and raised in Oklahoma. Upon graduation from high school he went to college at Southeastern State University in Durant, OK. He then went to work for Public Service Company of Oklahoma where he had the opportunity to live in  both the Eastern and Western part of the State.
Steve began his practice in 1985 as an insurance agent with Farmer's Insurance Group where he was an agent in Durant, OK and District Manager in the Tulsa, OK area.  He began moving into the Retirement planning area in 1995 and has continued to build his practice around the needs of seniors. In 2001, Steve became the Owner/Manager of Senior Options, L.L.C. 
Senior Options, L.L.C., coordinates a host of professionals including estate planning attorneys, CPA's, and financial planners to pursue the best planning techniques available.
Project Veteran Assistance was established in the fall of 2008 as a community service, to assist veterans, widows of veterans, and their families in understanding the value of the Department of Veteran Affairs benefits that are available to many war-time veterans. 
His primary mission, after assisting his Mother and Mother-in-law in getting VA benefits, is to also assist as many possible families that can be reached, make them aware of their eligibility of VA benefits, and help in whatever ways legally possible in obtaining those benefits.
A network of local adult senior communities and home health care agencies have utilized his training and educational workshops and together in their partnership of cooperation have secured the benefits for a number of veterans or their surviving spouses.
Steve is a member of Tulsa Interagency Council,  a non profit organization dedicated to keeping abreast of the needs and available services in the Tulsa Metropolitan area and surrounding towns through networking with community service groups and providing relevant professional development opportunities for members of the Council.
He also is a member of the National Ethics Bureau, a leading advocate for business ethics in the financial services industry. NEB promotes ethical business practices through its trade-magazine columns, conference presentations, monthly newsletter, and website content. It also maintains a membership community of background-checked advisors who have agreed to uphold its principles and membership standards.
Steve works through the Veterans of Foriegn Wars Post 577  and the American Legion, Post 1 both located in Tulsa. In September 2009, he was invited to attend the annual Joint Service Officers Training School with the State Veterans Organizations' Service Officers in Oklahoma City with Training being provided by the Oklahoma Department of Veterans Affairs.  He received a Certificate for successfully completing the school and earned the tilte of Veteran Advocate.
Steve and his wife, Sue live in Tulsa, where Sue is an integral part of both Senior Options, L.L.C., and Project Veteran Assistance.
---
PROJECT VETERAN ASSISTANCE, INC. is a public service whose personnel have been trained to seek out Veterans and their Widows who may be entitled to the Department of Veterans Affairs benefits, particularly, the Non-Service Connected Improved Pension Benefit.
There is No cost associated with these services. Not to the facility, Not to any resident of the facility, Not to their family members.
We will work with any Veteran or the Widow of a Veteran, in obtaining their allowable benefits through the Department of Veterans Affairs.
NOBODY will ever be denied our services.